M1 MacBook Pro 13″ & all the goodies!
With just one week before WWDC 2021 (June 07) and with all of the rumours swirling surrounding the imminent release of the new 14″ and 16″ MacBook Pro's, I decided to pull the trigger and buy an M1 MacBook Pro. I had this fat Apple store credit from an old 2013 Mac Pro that I had traded in that was burning a hole in my pocket… and I just had a feeling that ALL of the predictions were false.
Fast forward to today – July 25, and the rumours have started again, but I am not going to hold my breath. Why should I? Really, I mean it – this machine is a beast! I ordered an M1 MacBook Pro with a 1TB SSD and the 16GB RAM option and I honestly could not be happier. I am a power user and this thing blows away any other laptop that I have ever used including my old Dell Precision 7720 Xeon Workstation that had a price tag North of $6000 CAD. and my 2019 16″ MacBook Pro loaded up and priced at around $4300 CAD. This M1 completely makes both of those laptops feel obsolete.
Of course, there are the usual drawbacks… the screen is small (but oh so brilliant) and it only has 2 Thunderbolt 3 ports and no MagSafe, etc., etc. You know what, none of these things are even an issue and I will explain why. For just a few hundred extra $$ and this thing is now not only a kick-ass power laptop, it is now a super powerful 4 display (when not in clamshell mode), storage monster! My list of must have accessories and the ones currently on my desktop are as follows:
One of these inclined file sorter is a very reasonably priced desktop stand / storage spot – I run mine in clamshell mode, so this is ideal. There is also room for my iPad Pro 12.9 and my Magic keyboard case for said tablet as it is not my everyday case. At the very front is where I keep my USB C hub by QGeeM (mine is model D6901 and it works great!)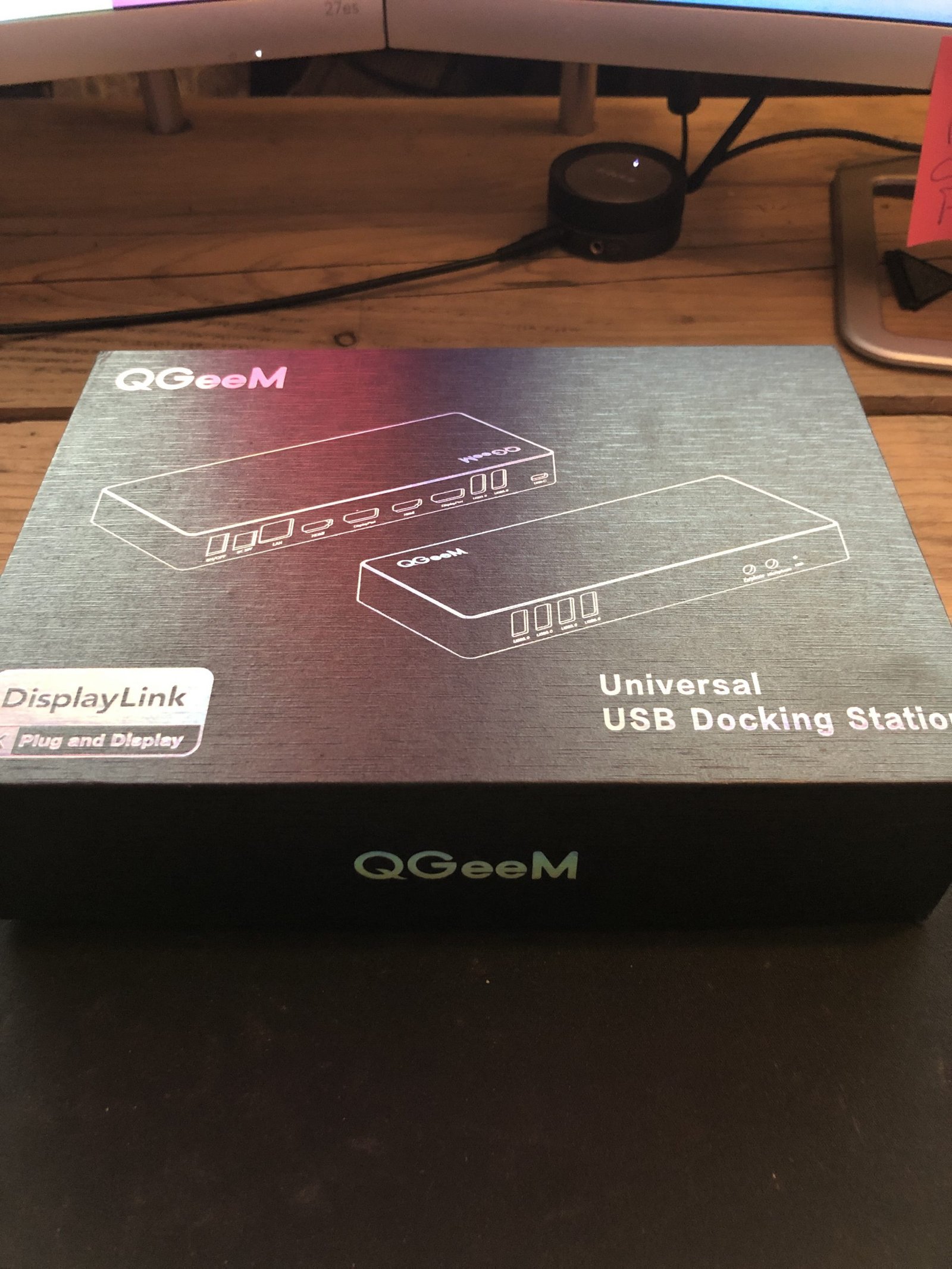 I had a Plugable, but it turned out the model I purchased was not DisplayLink capable… I am sure the Plugable ones that are DisplayLink work just as well. I run all my cables down and out the back and they are mostly invisible.I also have the Apple branded USB-C Digital AV Multiport adapter which enables me to run a third display, provide power to the M1 and enable it to run in clamshell mode, and to have relatively speedy file transfer speeds to my 2TB WD Black NVMe housed in a Plugable USB C portable drive storage unit – I consistently get speeds of +/1 400 Mb/s while using this awesome little drive.
No regrets here, and I am not at all in a hurry for the new Apple line-up to be released as this is on amazing machine.