Quest for the perfect burger
I have just purchased a Louisiana Grill 800 Black Label and I am on a mission to create the perfect burger! I am only 2 attempts in and I think I have already had 2 of the top 5 burgers of my lifetime. So far, the recipe itself could not be simpler:
Lean ground beef, kosher salt and black pepper on both sides, Worcestershire sauce applied after 2 minutes on the grill. Old cheddar added before resting the meat on the grill. Once cooked and left to rest for a few minutes, served on a fresh Co-op bakery bun, a little mustard, ketchup, fresh tomato and white onion with a dab of Hellman's Mayo.
Nuances only in the temperature and time have produced two totally different tasting, but nearly equally delicious pure beef burgers.
On day 1, I cooked at 340 degrees F for about 4 minutes per side, then opened the sear plate for about 1 minute before adding cheese and shutting down the grill – letting the burgers rest and the cheese to melt before serving. This method was top 1 or 2 in my whole life to be sure – eat your heart out, Fuddruckers! When my "Cheeseburger Day" comes… I hope to have 2 of these before I go, as shown below!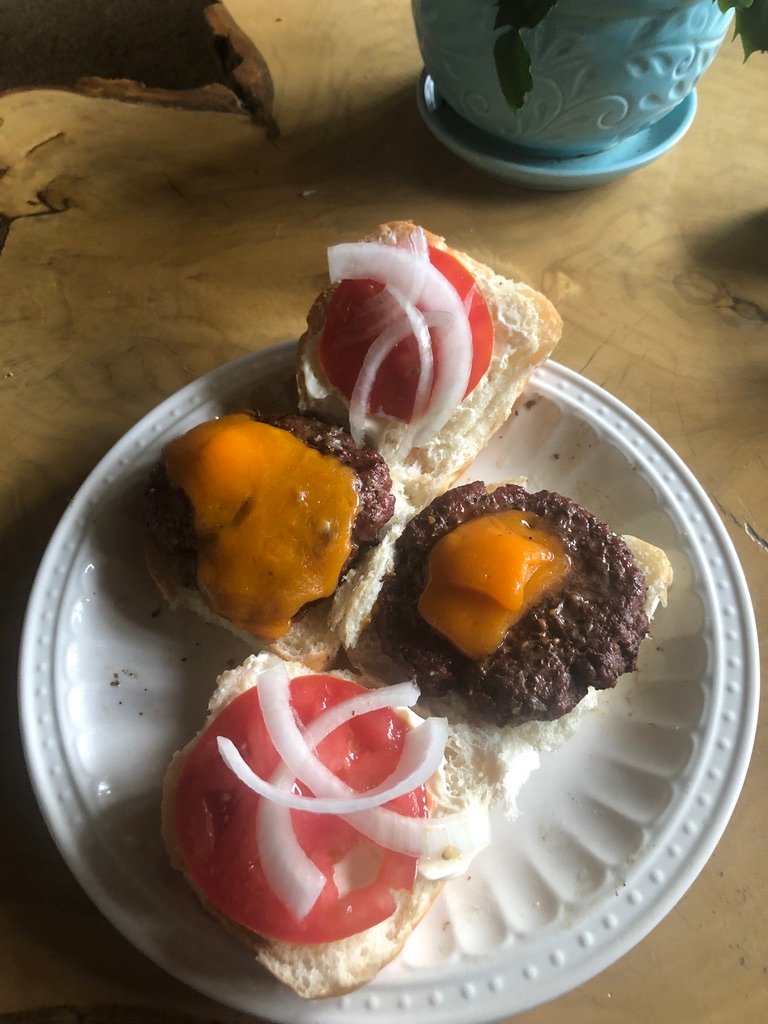 On day 2 , I cooked the burger patties low and slow for an hour at 240 degrees F, flipping once just past the 30 minute mark. To finish, I cranked the temperature up to 360 degrees F and opened the sear plate for 1 minute per side. The flavour was completed different, as was the colour of the meat. These were equally juicy and delicious, but had more of a smoked flavour and bark. Note the reddish colour, as compared to day 1 (above).
I am going to add ground pork to the beef mixture at 2:1 beef for round 3 and cook at 315 degrees F. I think that will be the best of all worlds!! I will update you with results in the coming days. All in all, this is a big step up from my Char Broil propane grill, and a definite update in technology for my old Char Broil offset smoker as seen below – this was my much loved and used cooker and she has already gone to a new home to be loved some more!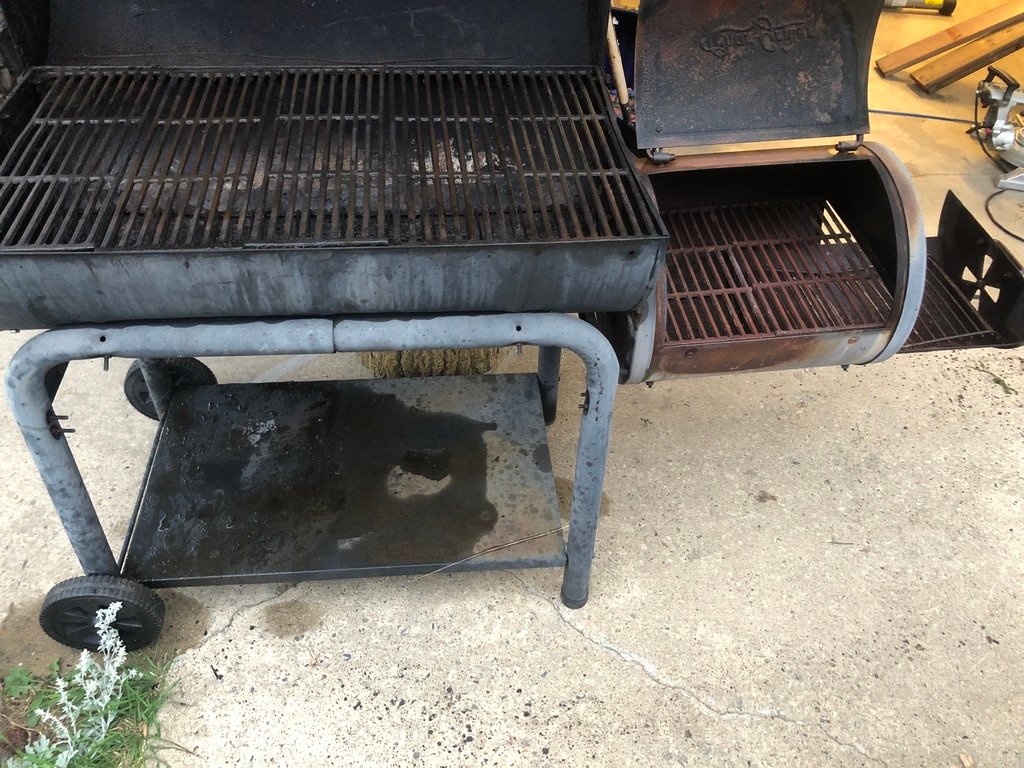 Incidentally, I purchased my grill at Backcountry Recreation Ltd. in Red Deer, AB and Ralph was not only helpful, he also stayed open late to let me come in and purchase this beautiful grill. Thanks Ralph! They have a huge selection of grills, pellets, spices and much much more – shop local!